The Beatles Love & Michael Jackson ONE by Cirque du Soleil
Michael Jackson ONE – Monday, March 18, 7:00 PM
Beatles LOVE – Thursday, March 21, 7:00 PM 
Enjoy 60% off ticket prices to these award-winning shows!
Limited seating and will sell out FAST!
Add tickets when you complete your SITE registration form. 
Note: Seating will be assigned as tickets are purchased. Only tickets purchased together can be guaranteed placement together.
---
Thursday 10:00 AM – 5:00 PM 
Make your plans today to join us at the Innovators Playground, showcasing new innovations in education from organizations and communities across the globe!
Attendees can experience hands-on activity with the top creative and learning technologies in an interactive space.
Practitioners will share activities, tools, curriculum currently experiencing success using at their institution!
Exhibitors have the outstanding opportunity to connect one-on-one with 1,200+ decision makers and influencers from over 60+ countries in the field of education!
Do you have something to showcase with the SITE Community? Contact conf@aace.org to showcase!
---
 Posters & Demonstrations
Wednesday, March 20th, 5:45 PM – 7:00 PM 
Informal and popular venue for exchanging ideas!
Snacks & cash bar provided.
All attendees welcome.
---
Alexander Dawson School Tour
Letting Student Creativity Guide Innovation
Wednesday, March 20, 2019, from 8:30am – 1:00pm
Abstract:  Participants of this session will travel to The Alexander Dawson School in Las Vegas to observe students and instructors incorporating technology to create, communicate, innovate, and problem solve.  In this exciting and unique opportunity, attendees will tour our expansive Early Childhood–8th grade independent school where a foundation for independent thinking contributes to versatility and agency in the learning process. Participants will interact with students and teachers, and experience directly how creativity and technology combine to engage students and shape individual learning journeys.
Presenters: Roxanne Stansbury, Hubert Ham, The Alexander Dawson School
Agenda:
8:30 am – Please meet at the SITE registration desk for a prompt departure.
10:00 – 10:20 am – Welcome and Overview: Creativity and Innovation
10:20 – 11:00 am – Innovative Showcases Overview
11:00 -11:45 am – Groups Rotate Classrooms to View Showcases and Meet Students
12:00 -12:30 pm – Lunch on Campus with Students and Teachers
Key messages:
See how technology and student-driven learning can be combined.
See how student creativity is harnessed and transformed into successful learning outcomes.
Explore how various technologies are incorporated at the various levels.
---
NEW! Yoga at SITE
 Tuesday, March 19 – Thursday, March 21st,   7:00 AM – 8:00AM 
Join us for a combination of gentle, flowing, breath-linked movement, meditation, and supportive stretches as we help restore your mind, body, and spirit to support your conference experience. Open to all levels and all attendees. Please bring your own mat if possible. Space and SITE provided yoga mats are on a first come, first serve basis.
---
Newcomer Welcome
Tuesday & Wednesday, March 19th-20th, 9:45 AM – 10:45 AM
We're glad you're here! Join us at the Newcomer Welcome session held Tuesday & Wednesday at 9:45 AM for a fun and interactive event that will get you acquainted with SITE! Hosted by SITE Executive Committee members.
---
Special Interest Group Meetings with Lunch Provided
Tuesday & Wednesday, 12:45 – 1:45 PM
Lunch will be provided to those registered to attend a SIG meetings.
Please be sure to sign in to your SIG before picking up your lunch and heading to your meeting!
Pre-Registration Required 
---
Welcome Party!
Tuesday, March 19th, 6:30-8:30 PM
All attendees & a guest welcome to join as we welcome you to SITE 2019!
Music, drinks, mingling, and hors d'oeuvres!
Be sure to pop into the SITE photo booth!
---
Closing Happy Hour & Invitation to SITE 2020 in New Orleans!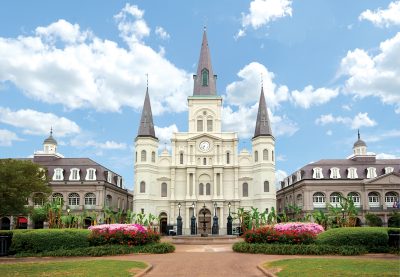 Friday, March 22nd, 12:30 – 1:30 PM 
Joins us to wrap up SITE 2019 and invite you to next year's conference in beautiful New Orleans, Louisiana!