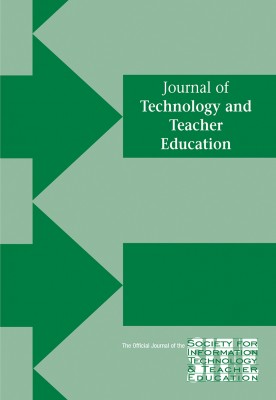 #1 Journal Ranking in "Teacher Education and Technology" (H Index)
JTATE serves as a forum for the exchange of knowledge about the use of information technology in teacher education. Journal content covers preservice and inservice teacher education, graduate programs in areas such as curriculum and instruction, educational administration, staff development instructional technology, and educational computing.
JTATE is the official journal of the Society for Information Technology and Teacher Education (SITE).  Members have free, online access to all back issues of JTATE via LearnTechLib–The Learning & Technology Library.
JTATE strives to follow the COPE Codes of Conduct and Best Practice Guidelines as a publisher. It also works with its editors to support their adherence to the Code of Conduct for Journal Editors. Both sets of guidelines are available on the COPE Code of Conduct webpage. JTATE encourages all authors to review both sets of policies; it also encourages authors to read the International Standards for Authors from Wager & Kleinert (2010).
Wager, E., & Kleinert, S. (2010). Responsible research publication: international standards for authors. Promoting Research Integrity in a Global Environment. Singapore, 309-16.
Call for Special Issue
Submissions are closed for a special issue of JTATE focusing on "Preparing All Teacher Educators to Support Teacher Candidates' Integration of Technology."
We are interested in capturing how the TETCs or other similar initiatives are being used or developed by those in the field, (e.g., teacher educators, professional developers, and educational leaders). This call for manuscripts is focused on the submission of articles that will build a strong foundational understanding of how ALL teacher educators are prepared to address the necessary skills and knowledge related to technology use and integration within our teacher preparation program.