Newcomer Welcome
Tuesday & Wednesday, March 19th-20th, 9:45 AM – 10:45 AM
We're glad you're here! Join us at the Newcomer Welcome session held Tuesday & Wednesday at 9:45 AM for a fun and interactive event that will get you acquainted with SITE! Hosted by SITE Executive Committee members.
---
Special Interest Group Meetings with Lunch Provided
Tuesday-Friday, 12:30 – 1:45 PM
Lunch will be provided each day to those attending SIG meetings.
---
Welcome Party!
Tuesday, March 19th, 6:30-8:30 PM
All attendees & a guest welcome to join as we welcome you to SITE 2019!
Music, drinks, mingling, and hors d'oeuvres!
Be sure to pop into the SITE photo booth!
---
Alexander Dawson School Tour
Teaching Above the Line –A Field Experience
that Showcases Technology Integration in the Classroom
Wednesday, March 20th, 9:00 AM – 12:30 PM
*Separate Registration Required*
Travel to The Alexander Dawson School in Las Vegas to observe student learning that is enhanced and accelerated by effective pedagogy in a one-to-one program. Tour the pre-K – 8 elementary school, interact with a student panel on technology usage, interview an "early adopter" teacher and meet educators who strive for "above the line" technology integration using SAMR. The Alexander Dawson School is an independent school with an innovative curriculum designed to challenge students to learn, create, respect, question and think critically.
Hosted By: Kevin Graziano, Nevada State College; Roxanne Stansbury & Tom Kramer, The Alexander Dawson School
ITENERARY
9:30am – Depart Planet Hollywood
10:00am – Meet with the Direction of Education and Director of Technology in Library Theater room to learn the background of implementation process. Coffee and Pastries Provided.
10:30am – 11:30am – Three group rotation (1. School tour – see the students & technology in action; 2. Student panel with Q & A; 3. Teacher showcase with Q & A)
11:30am -12:00pm – Lunch with our "first adopter" teacher cohort and division heads
12:30pm – Return to Planet Hollywood Hotel
---
Innovators Playground
Wednesday & Thursday 1:00- 5:00 PM 
---
 Posters & Demonstrations
Wednesday, March 20th, 5:45 PM – 7:00 PM 
Informal and popular venue for exchanging ideas!
Snacks & cash bar provided.
All attendees welcome.
---
The Beatles Love by Cirque du Soleil
Thursday, March 21, 7:00 PM 
Enjoy 60% off tickets to this Grammy-award winning show.
Limited seating and will sell out FAST!
Registration details coming soon.
---
Closing Happy Hour & Invitation to SITE 2020 in New Orleans!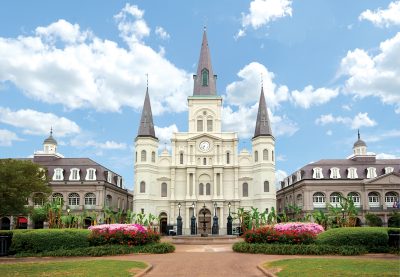 Friday, March 22nd, 12:30 – 1:30 PM 
Joins us to wrap up SITE 2019 and invite you to next year's conference in beautiful New Orleans, Louisiana!