Workshops 1-9

will be held Monday, March 18 • 1:30 – 5:00 PM 
Workshop 10

will be held Wednesday, March 20 • 9:30-12:30 PM
Workshops require a separate registration fee. 

---
W1: The Virtual Village: Six Ways to Create a Supportive Learning Community Where Students Communicate, Collaborate, and Co-create
Abstract: Virtual classrooms are places where thousands of students convene to complete coursework that enhances learning and develops their skill sets in preparation for careers in teaching. When the virtual environment feels more like an incubator where learning is isolated and text-driven, students may feel disconnected from their instructor and their peers. However, when the virtual environment projects an authentic atmosphere where learning is not just academic but social, students experience the satisfaction that comes from peer-to-peer support and a strong educator presence in a student-centered environment. Rather than a hindrance or mere convenience, technology becomes the conduit for the creation of a safe place that makes distance learning not so distant after all. In this workshop, online teacher educators will learn five practical strategies that cultivate a virtual village where members freely communicate, collaborate, and co-create and educators develop a strong cognitive, social, and pedagogical presence. Consequently, education majors participate in a process that prepares them for active membership in professional learning communities once they enter the field.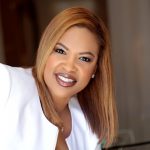 Presenters: Kellie Alston, North Carolina Central University Human Sciences Department Early Childhood Education
The field of education summoned Kellie Alston as a young child as she subjected her stuffed animals, cousins, and friends to playing school at the tender age of six. Since 1994, she has served the field in various capacities but her favorite has been as a course developer and distance education lecturer for the early childhood education program at North Carolina Central University. Her primary goal is to design and deliver courses that create dynamic learning communities online–courses where students "not only evolve as thinkers but realize that impactful learning stems from a conscientious commitment to personal discovery within a collective."
---
W2: From the Screen to Real Life 3D Printing for the Classroom
Abstract: I tried drawing in kindergarten, and it was immediately clear to everyone I had no natural talent to draw. "You're just not creative!" my teachers uttered loud enough that I could hear. For years I believed them. Many years later I learned you don't need to draw to be creative! Using free tools you can create and design just about anything you can imagine. The cost of computer design and 3d fabrication has dropped, and you can easily get into 3d design and printing for a very modest investment!
We will start with the basics of computer-aided design, recommended software, and how to design for additive manufacturing, and walk through a basic design that we will then prepare for 3d printing, load up at least one of the created files, and print it! While we are watching the 3d print progress we can discuss how the printer works, costs of 3d printing, pro's and con's of various types of 3d printers, and how to operate them.
I still can't draw, and for that matter, I can't spell either; however, I can create almost anything I can imagine. Attend this workshop and you will understand how you can get 3d design and additive manufacturing into your classroom!
Equipment note: Attendees should bring their own laptops if possible. A two-button mouse with a scroll wheel is also highly recommended. Some equipment will also be provided.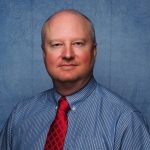 Presenters: Leon Wilde, The Adelson Educational Campus
Leon Wilde is a diverse industry professional and adept tinkerer who grounds our technology and entrepreneurial instruction in real-world contexts.  He heads both administrative and tech teaching capacities at the AEC, and Startup Incubator.Leon has a special emphasis on entrepreneurial pursuits, UAV's, as well as 3d design and prototyping. His career includes serving the US Navy, management at startup companies (including Evernote and Spirit), flight instruction, and captaining commercial planes.
---
W4: Creating a Virtual and AugmentED Learning Experience
Abstract: Augmented reality (AR) and virtual reality (VR) applications have the potential to radically enhance teaching and learning. This workshop will prompt discussion of the latest uses of AR/VR in P-20 classrooms and will provide educators with an evaluation framework for selecting and implementing the most relevant and useful AR/VR experiences. Learn how to integrate virtual and augmented reality into your classroom. VR and AR are not just fun and games. Take your students on a learning adventure through AR and VR apps and devices. Let your classroom come to life using engaging and innovative tools that promote critical thinking skills. Learn how to create your own virtual reality and learn about several FREE tools to utilize in your lessons. Each tool and lesson idea will also align with the ISTE standards.
Presenters: Julie Howell, Tarleton State University
---
W5: Integrating 3D Design and Printing with Mechanical Trash Grabber Design Challenge within the Context of the Next Generation Science Standards
Abstract: Since the Next Generation Science Standards [NGSS] (2013) made a strong emphasis on the inclusion of engineering into the K-12 science curriculum, there has been a growing interest in engineering education in K-12 settings. It is necessary for educators and teachers to develop new curriculum materials and update the existing curriculum to teach engineering. In this regard, the use of 3D design and printing technology can offer a novel way to improve learners' understanding of the engineering design process. 3D design experience could provide participants with the opportunity to improve their engineering practices in applying the design process. This workshop focuses on how to integrate 3D design in NGSS aligned engineering education. Workshop participants will engage in engineering design challenge in which they will go through the engineering design process to design a solution to a real-life engineering design problem based on specified design criteria. They will find an opportunity to learn how to create 3D designs. They will learn how to integrate 3D design and printing technology to their engineering design lessons. This 3D modeling engineering design activity addresses the close relationship between engineering and technology. The workshop will also address the integration of engineering with mathematics concepts.
Presenters: Hasan Deniz, Ezgi Yesilyurt, and Erdogan Kaya, University of Nevada, Las Vegas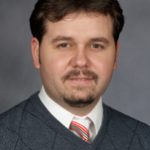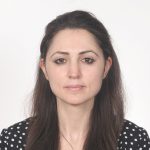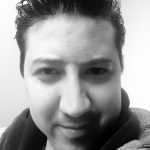 Hasan Deniz is an Associate Professor of Science Education at University of Nevada Las Vegas (UNLV). He teaches undergraduate, masters, and doctoral level courses in science education program at UNLV. His research agenda includes students' and teachers' epistemological beliefs about science (nature of science) and evolution education.
Ezgi Yesilyurt is a PhD student in Science Education Program at University of Nevada, Las Vegas. She is working as a graduate assistant and teaching science methods courses. She received her MS degree and BS degree in elementary science education. She participated European Union Projects in which she conducted series of professional development programs for in-service science teachers. Areas of research interest include engineering education, inquiry learning and evolution education.
Erdogan Kaya is a PhD student in Science Education Program at University of Nevada, Las Vegas. He is working as a research assistant and teaching science methods courses. Prior to beginning the PhD program, he received his MS degree in computer science and engineering and holds a BS degree in chemical engineering. Areas of research interest include engineering education, STEM, and robotics in K-12 education.
---
W6: Stop, Collaborate, and Listen: Facilitating Community, Connection, and Communication in the Online Classroom
Abstract: Collaboration can be the "social glue" in online courses, building community among learners and linking course content and 21st century skills. It is a crucial element to facilitating meaningful and engaging learning experiences, but the physical distances that separate instructors and students make interpersonal connection and communication quite challenging. Collaborative technologies can help forge bridges across those gaps as they enable faculty to more fully carry out the social, managerial, pedagogical, and technical roles that are involved in facilitating learning online. Further, collaborative technologies connect learners together to jointly work toward common goals and objectives and create demonstrations of their learning. This workshop will equip participants to take their courses beyond "vanilla" by applying instructional strategies and activities using collaborative technologies for video creation, multimedia sharing, social media, mobile instant messaging, productivity, retrieval practice, video-based discussion, synchronous/webinar, interactive image, and graphic editing. Using hands-on exploration and team challenges with the tools (including Adobe Spark, Padlet, Twitter, GroupMe, Quizlet, Flipgrid, Thinglink, and Canva), the workshop will guide attendees to use collaborative technologies to facilitate community, connection, and communication among learners.
Presenters: Susie Gronseth and Jingyuan Fu, University of Houston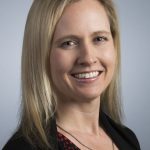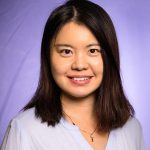 Dr. Susie Gronseth is a Clinical Associate Professor in the Learning, Design, and Technology program area in the College of Education at the University of Houston. She specializes in learning technologies, educational multimedia, teaching strategies, instructional design, and applications of Universal Design for Learning (UDL) to address diverse learner needs in online, face-to-face, and blended contexts. She is co-chair of the SITE UDL-SIG.
Jingyuan Fu, M.A. is an Instructional Designer at the University of Houston in the Office of Educational Technology for the College of Liberal Arts and Social Sciences. She supports faculty in online course design and facilitation through consultation, technical support, and training. She is an advocate of learner-centered pedagogy and effective educational technology practices that can help engage students in knowledge-building and sharing through interactive online and face-to-face learning activities.
---
W7: Deepening Natural Curiosity: The Future of PBL Design
Abstract: Prepare your learners to be problem-solvers and problem-seekers that anticipate and participate in their future! In this session, we will deepen your design practices as we explore the stages inventors, entrepreneurs, programmers, and humans go through as they find solutions to challenges. This workshop combines project-based learning and design thinking to focus on how learners process, compute, and critically think as they seek answers and build out solutions to authentic, relevant, and complex challenges. Through this, we surpass the academic PBL basics many organizations have attained over the last few years and look to the future of entrepreneurial PBL design. Via this process, we will examine the Five Stages of Finding a Solution as described in the Developing Natural Curiosity through PBL series. This exploration will aid you in fostering the computing architecture of the classroom of the future, as it aligns to the ISTE standards. By designing and planning your projects, based on the inherent Stages of Finding a Solution, you naturally develop your students as problem solvers and, more importantly, as problem seekers who have the potential to effect change in our world. Come prepared to engage, participate, and collaborate throughout the session. You'll walk away wanting more!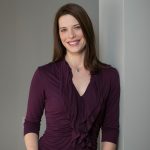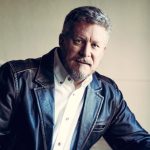 Presenters: Dayna Laur and Timothy Kubik, Project ARC, LLC
Dayna Laur is a co-founder of Project ARC, an author of multiple books on authentic learning experiences, and a doctoral student in Instructional Systems Design and Technology. Currently, Dayna's dissertation research is focused on MIT's InvenTeam program and the impact that value-added feedback, provided to students by subject matter experts, has on authentic challenge outcomes.
Dr. Tim Kubik is a co-founder of Project ARC and the author of Unprepared for What We Learned: Six Action Research Exercises that Challenge the Ends We Imagine in Education. Tim's experience spans over two decades of partnerships with more than 5,000 teachers from around the world.
---
W8: Using Instagram and Snapchat in Education – Student Engagement, Instruction and Assessment
Abstract: As modern society continues to extend into the digital world, it becomes increasingly important for educators to understand and acknowledge social media as an authentic form of communication within student culture. The purpose of this workshop is to introduce the utilization of Instagram and Snapchat for student engagement, instruction and assessment. By implementing these popular social media applications in educational contexts, educators call upon students' prior knowledge and place value on an important aspect of their students' culture. The instructor will provide an introduction to social media engagement and give examples of how these applications can be implemented across various disciplines and subject matter. Attendees will learn how to use both applications in the context of their own educational setting and receive hands-on guidance in setting up accounts, creating communications, and applying the applications for instructional and/or assessment purposes. Attendees will take an active role in their learning process by sharing ideas, creating small projects and interacting with other attendees via the two applications. By the end of this 3.5 hour workshop, attendees will have a solid foundation in social media engagement and an action plan for utilization of one or both applications within their area of interest.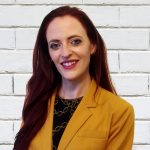 Presenters: Cassandra Drake and Alison Sternal, San Diego State University
---
W9: TEC Model of Online Collaboration as a Tool to Enhance Intercultural Interaction and to Bridge Between Diverse Groups of Learners
Abstract: The web allows us to learn about other cultures and people who are different to ourselves by actually meeting people from other cultures. However, in order to make these exchanges fruitful we must be able to build trust between the teachers collaborating on a project, between the teachers and the students, as well as between the students from the different cultures. We need to build a non-threatening environment where students collaborate with each other using the web tools. In this workshop we will look at the stages for online collaboration and online tools that can further collaboration.
The goal of this workshop is to experience online collaborative learning (Harasim, 2012; Shonfeld, 2017; Shonfeld & Gibson, 2018) in order to enhance intercultural learning and to reduce prejudice among different sectors of society, using advanced Web 2 technology. The TEC model facilitating this session was developed by Shonfeld, Hoter and Ganayem (2013) and is constantly being assessed and renewed in accordance with results from the implementation of the model in the field.
The interactive session will include using computers and mobile devices including the TEC social network, Blackboard Collaborate, free collaborative tools, and a demonstration how to use the TEC 3D virtual Island and the Intercultural education MOOC Island to facilitate intercultural encounters. During the session, participants will interact online and will be initially exposed to the efficiency of online learning environments for reduction of anxieties of collaboration with "the other". In addition, the discussion will bring up theories (Hoter, Shonfeld & Ganayem, 2012) and will be focused on the rules required for facilitating collaboration (Walther, Elaine, Ganayem, & Shonfeld, 2015).

Presenters: Miri Shonfeld, Kibbutzim College of Education, Technology and Arts and TEC, Mofet, Israel
---
W10: Gamifying Education: How To Compete While Collaborating
Register here for Workshop 10: http://bit.ly/qup_site_conference
Abstract: Join us for an interactive workshop with a dynamic discussion on gamifying education that's followed by a live QUP game play.
It's been proven time-and-time again that gamification enhances motivation through engagement. The power of even the simplest games can be both inspiring and infuriating to many teachers. Games like Angry Birds, Candy Crush, and Fortnite captivate the time, energy and attention of students for hours upon hours.
Teachers often find themselves competing against these games for the attention of students –- and up until now, they were facing an uphill battle on a very uneven playing field.
We've worked with industry experts in gaming and education to identify the components that best captivate the attention of students and facilitate high levels of engagement. Our findings have led to the development of QUP: a fundraising game for curious students that supports critical thinking, creative problem solving and empowers students do more of what they love.
Presenters: Rukshana Hassanali, Annee Ngo, Startup League
---
Workshops require a separate registration fee.


If you have already completed your registration, and wish to add a Workshop,
please contact business@aace.org.