---
Workshops require a separate registration fee.


If you have already completed your registration, and wish to add a Workshop,
please contact business@aace.org.
---
Workshop 1: Using Social Media to Foster Flexible Virtual Teamwork and Networked Learning
Abstract: Have you considered using social media as a powerful authentic learning tool to integrate into your courses but aren't sure how to get started? This participatory workshop helps you to consider effective use of social media to create and curate content as well as encourage your students to curate content and expand their professional learning network (PLN) for lifelong learning. Demonstration of lessons will align with ISTE standards and will help jumpstart your thinking for integration into your courses or trainings. We will start designing curricular and assessment ideas with these platforms: Pinterest, YouTube, Twitter, Instagram, and blogging platforms. Caveats to help safeguard student privacy and ideas for giving choices to students will be examined. Ways to foster virtual teamwork towards student collaboration will be shared. Please download and create an account for one or more of the suggested social media platforms. Bring your own device (smartphone and/or tablet and/or laptop).
Goals:
Receive a comprehensive overview of key social media platforms that can be used in versatile ways by educators and students.
Explore each of the listed platforms through their own devices (laptop, tablet, and/or phone) in pairs or small groups.
Examine, analyze, and discuss exemplar lesson ideas for using each of the social media platforms and will consider ways that multiple platforms might be used in teaching and student learning.
Design your own lesson using ideas from the session and ideas found online.
Examine issues related to security and privacy as it relates to the topic.
Receive resources to continue integration into their courses.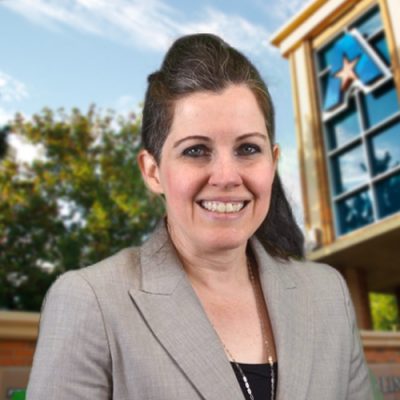 Presenter: Peggy Semingson is an associate professor in the Department of Curriculum and Instruction in the College of Education at The University of Texas at Arlington where she teaches courses in Literacy Studies. Her Ph.D. is in Curriculum and Instruction with a specialization in Language and Literacy Studies from The University of Texas at Austin in 2008. Her research interests include digital pedagogies, media-based learning, online learning, and online literacy teacher education. Current research studies examine the ways that we can use digital pedagogies to engage preservice and inservice teachers to most effectively help them to teach literacy in their current and future classroom contexts. Within this area, she is more specifically interested in socially distributed knowledge sharing that takes place online, distributed cognition, and video-mediated (e.g., YouTube) discussion and dialogue. Her own longstanding education-focused YouTube channel has almost 2 million views of original video content and over 4,000 subscribers.
---
W2: Get Outside Your LMS! Engagement Strategies for Online Instruction
Abstract: Online learning is continuing to grow at a rapid rate, yet the pedagogy used in digital learning environments continues to be critiqued due to its lack of student engagement, collaborative activities, and innovative teaching methods. With new educational technologies being released on a regular basis, this workshop will demonstrate multiple strategies for using those technologies at no monetary cost to engage students in both course content and collaborative activities. Specifically, this workshop will feature a mini-course on Design Thinking that was created using the "Own It, Learn It, Share It" and "E-Learning Engagement Design" frameworks, and the workshop is organized so that the frameworks are first introduced, analyzed, and then discussed. Next, attendees will have guided opportunities to explore the course and the strategies used to integrate the content, technologies, and activities together, so they promote student engagement and collaboration. Time will be reserved for attendees to interact with the activities, analyze the course design, and share. The workshop will conclude by offering best practices for supporting students in completing the activities as well as resources for locating new educational technologies. Attendees are encouraged to bring their own laptops to the workshop.
Goals: 
 Analyze two current frameworks developed for organizing and designing online learning experiences for students;
Demonstrate multiple methods for engaging students in collaborative activities in digital contexts;
Provide organizational strategies for arranging content and activities in learning management systems and other platforms; and,
Offer best practices for preparing and supporting students in completing the digital activities.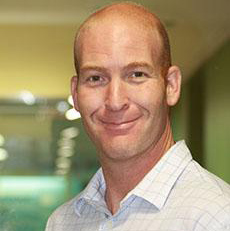 Presenters: Dr. Todd Cherner is the Director of the Master of Arts in Educational Innovation, Technology, and Entrepreneurship program at the University of North Carolina – Chapel Hill. Cherner began his career as a 10th grade English language arts and journalism teacher at Leesburg High School in Florida. Before coming to UNC, Cherner was an assistant professor of English education and literacy at Coastal Carolina University, and then he became an assistant professor of instructional technology and literacy at Portland State University, where he was being promoted to the rank of associate professor before departing for UNC. Cherner's educational philosophy is rooted in the belief that students should develop the literacy, interpersonal, and critical thinking skills needed for informed citizenry by the time they graduate high school, and he sees edtech as being tools for promoting the development of those skills. Cherner's research focuses on analyzing both the quality of edtech and how teachers use it to promote student engagement and learning.
Jeremy Dickerson currently serves as the Associate Vice Chancellor for Distance Education & E-Learning and an Associate Professor of Instructional Technology at The University of North Carolina at Wilmington. Over the past 15 years, Dickerson has held the positions of adjunct instructor, assistant professor, associate professor, professor, and program coordinator. Outside of his faculty role, Dickerson has provided educational consulting services for over 14 years in business and industry, specializing in the areas of training/development and instructional technology leadership. His doctorate is in technology education and training/development from North Carolina State University, and he is a proud military veteran.
---
W3: Designing 21st Century Learning Spaces on University Campuses
Abstract: Environment, either brick & mortar or simulated, can have a substantial influence on erudition. (Oblinger & Lippincott, 2006). Using various widely accessible technologies, educators can renovate their learning environments from stationary spaces to dynamic places that captivate, motivate, and dare students. Today's students are used to instantaneous and unencumbered access to information (Prensky, 2001). In response to the changing nature of today's learners, institutions of higher learning have to begin the process of redesigning both their physical learning spaces as well as their virtual ones (Brown & Lippincott, 2003). While physical classrooms are still the preferred vehicle for most students seeking a college education, universities and colleges would be remiss if they did not acknowledge the new push for more access to learning via online course content (Kim & Bonk, 2006).
Goals:
Design a multi-functioning learning space.
Evaluate technologies for incorporation into their learning space
Utilize various technologies to create a learning space
Construct a podcast
Host a Facebook Live lesson
Create and host a Zoom conference call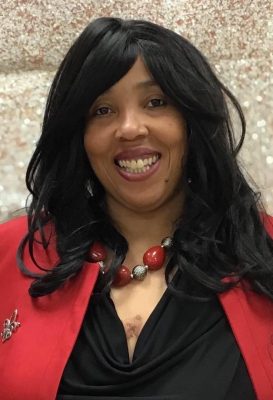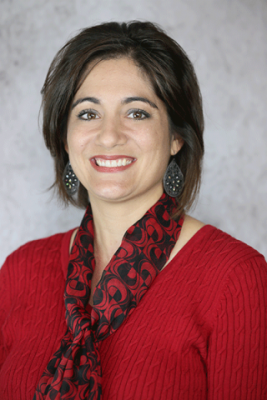 Presenters: Shonda Garner Brooks was a district technology trainer and classroom teacher from 2000-2013; as a technology trainer she created 16 unique courses to assist district personnel with technology integration. She is an Intel Master Teacher and an Edmodo certified trainer. Brooks joined the University of Louisiana at Lafayette as a full-time instructor/PASSPORT Coordinator in the Department of Curriculum and Instruction in the College of Education in 2014.  Shonda received her Baccalaureate degree in Elementary Education from the University of Southwestern Louisiana, presently known as UL Lafayette.  She received her Master's Degree in Curriculum and Instruction with a concentration in technology from University of Louisiana at Lafayette and her doctorate in Educational Foundations and Leadership from University of Louisiana at Lafayette in 2018. For the last 19 years, she has presented technology integration at hundreds of national, state, and local conferences. She was recently named Louisiana Association of Computer Using Educators' Region 4 Post Secondary Teacher of the year.
Dr. Tarrah C. Davis joined the University of Louisiana at Lafayette in 2011.  She holds a Bachelor of Arts in Elementary Education, a Master of Education degree in gifted education, and a Doctor of Education degree in Educational Leadership. She is formerly a K-12 teacher and has always had a passion for technology and differentiating instruction.  Tarrah is currently serving as the Assessment Coordinator for the College of Education and is an Assistant Professor in the department of Educational Foundations and Leadership.