Keynote Speakers
Keynotes
Date TBA
Free to Be You and Me: A Person-Centered Approach to Preparing Teachers for Online Learning
Jo Tondeur, Vrije Universiteit Brussel, Belgium and Sarah Howard, University of Wollongong, Australia
Abstract: Over the past year, the field of education has undergone the Great Online Transition: an unplanned, massive and rapid shift from face-to-face teaching and learning to fully online in response to the global COVID-19 pandemic. Teachers and students from primary schools, to secondary and into higher education had to reconsider what was being taught, how it should be learned and how to determine if any of it was being learned. The difficulty of this was that many teachers, in both school and higher education, had very little or no experience teaching online.  This event has provided an interesting opportunity to consider two related aspects of online teaching: teachers' skills and knowledge of online learning, and what may be expectations of online learning in different educational contexts. In this keynote, we will unpack how a person-centered approach to professional development and learning can be used to address these two aspects of developing an online learning practice. To enact a person-centred approach, we will first consider teacher profiles in relation to readiness to teach online, including individual and institutional factors, to consider what support is needed to teach online in a range of educational contexts. We will then present scenarios of how to best design teacher training to be responsive to different profiles in the development of digital competence, to support online teaching and learning. This is an important consideration in the field, because teaching online is not only in the short-term to manage the pandemic. It is also necessary to consider the long-term goal of providing better support and training to integrate online learning pedagogies and approaches in different educational contexts.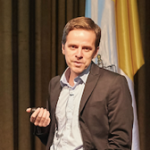 Author Bios: 
Jo Tondeur is professor at the Vrije Universiteit Brussel. Prior to academia he was a teacher across various levels of schooling. His research interests are in the field of educational innovation, technology use, online and blended learning, and professional development. Most of his current research focuses on the interplay between (ICT) innovations and pre/in-service training and how this can be associated with teacher and school characteristics. To present how these themes relate, the SQR-model was developed, focusing on strategies to prepare teachers for ICT integration. As a lecturer of Instructional Design he is also committed to finding solutions to real problems by setting up design research. Moreover, Jo Tondeur is also exploring how ICT restructures the classroom as a spatial setting and the influences this has on pedagogical choices. For info and papers see
https://www.researchgate.net/profile/Jo_Tondeur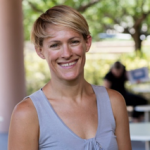 Sarah Howard is an Associate Professor of Digital Technologies in Education, at the
University of Wollongong in Australia. She is the Education Lead in the SMART Infrastructure Facility and a full-member of the Early Start Research Institute. Her research looks at technology-related change in education, specifically teacher practice.
---
Date TBA
Title Coming Soon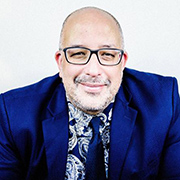 Sean Gaillard,  2019 Wells Fargo-Piedmont Triad Regional Principal of the Year; North Carolina Principal of the Year Finalist, Author of #ThePepperEffect
Abstract & Bio Coming Soon!
---
Date TBA
Title Coming Soon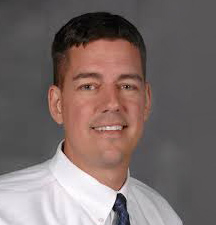 Rick Ferdig, Kent State University & Former Editor of JTATE, USA
Abstract & Bio Coming Soon!
Featured Sessions
Co-sponsored SIG Webinars 

Spotlights from NTLS Presidents

JTATE Special and eBook COVID Special Issue Spotlights

Emerging Scholar Stream 

Navigating Job Search 

Interviewing via Online Platforms 

Mental Health during Pandemic 

Paying for Graduate School 

In-School Research: How To

Non-Faculty Options for your PhD 

Strategies for Networking in Teacher Education

Publishing Strategies (specific for PhD)

Outstanding Paper Awards

SIG Meetings

No registration required for meeting; link will be shared