Make your plans today to join us at the Innovators Playground, showcasing new innovations in education from organizations and communities across the globe!
Attendees can experience hands-on activity with the top creative and learning technologies in an interactive space.
Practitioners will share activities, tools, curriculum currently experiencing success using at their institution!  
Exhibitors have the outstanding opportunity to connect one-on-one with 1,200+ decision makers and influencers from over 60+ countries in the field of education!
Do you have something to showcase at SITE 2020, New Orleans?
Submit your Innovators Playground Proposal here: conf.aace.org/site/submission 
Exhibit Registration: $695
In addition to Sponsorship and Advertising opportunities, AACE offers your company more ways to enhance your presence to our members and attendees. Reserve your company's display in this high-traffic central location. Space is limited, reserve your space today! All exhibitors will receive:
• 6' tabletop exhibit with room for a pop-up banner. *More space can usually be accomodated if needed.
• One complimentary conference registration.
• Recognition on the conference website and link to company/organization website.
• Recognition on conference signage & in mobile app.
SITE 2019 Innovators:
---
NASA's STEM Innovation Lab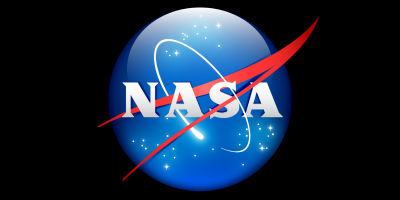 Abstract: NASA's STEM Innovation Lab is a think tank with an emphasis on space science content applications. It brings together NASA scientists, engineers and educators to explore and develop new ideas related to infusion of educational technology into STEM (Science, Technology, Engineering and Mathematics) activities, programs, and approaches. It also provides users a platform to share their ideas, research and results.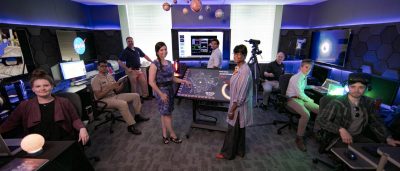 Inside the lab are variety of interchangeable STEM exploration stations fitted with technologies typically found in many of today's 21st century educational environments. By placing these stations in close proximity to each other, we encourage users to investigate how the technologies can be effectively blended together for greater impact and integration into NASA education programs and products.
On sight at SITE, we will demo Virtual Reality, Hololens and Augemented Reality as well as some cool apps!  You will also find out how you can get involved, share ideas and collaborate with like minded learners and thinkers!
Presenters:
Eddie Gonzales: Principal of STEM Engagement
Lani Sasser: Deputy of STEM innovation Lab

Dancing Drones: A Cross-Curricular Integration

Abstract:Coding is a natural connector. Dawson's design thinking teachers and students found a way to integrate a music technology course with a computer engineering elective. Join the team for a demonstration that involves dancing drones. Come to interact with the drones and learn from students who have worked with this unique mix of technologies.  Talk to students about how they created original scores with GarageBand, in conjunction with choreographing their parrot drone flight path using code.
Technology: Parrot Education

Presenters:
Lynne Reid, Justin Hermanek, Jose Vazquez and 6 Alexander Dawson School students
---
MakerSpace Meets Curriculum: Enhancing Traditional Physical Project
Description: For several years SITE and the Make to Learn Consortium have been collaborating with the Smithsonian on development of a series of Make to Learn Invention Kits. These Invention Kits enable students to reconstruct working models of transformational inventions in the Smithsonian's collections.
The Make to Learn Animation Machines the most recent Invention Kitto emerge from this collaboration. In the nineteenth century, a series of mechanical animation machines ultimately led to today's modern cinema.
The Make to Learn Animation Machine Kit enables students to recreate these nineteenth century inventions. Fabrication files and resources for reconstruction of these inventions using makerspace technologies can be downloaded from SITE's Make to Learn web site at: https://www.maketolearn.org/sight/animation-machine/
In addition, a book has been developed for students who design and construct animation machines. A copy of the book, Make to Learn Animation Machines, is available as a benefit to all SITE members in LearnTechLib.org – The Learning and Technology Library.
Presenter: Roger Wagner, an educational technology innovator, whose work includes the creation of the software HyperStudio, recipient of the 2017 Terry Markwart Award at NTLS, served on the Board of Directors of California's Computer-Using Educators (CUE), and inventor of the MakerBit that will be used by participants in the activities at this playground station.
---
Interactive Gamification Session: QUP: The Fundraising Game for Curious Students!
Description: QUP is a fundraising game for curious students that supports critical thinking, creative problem solving and empowers students do more of what they love. Rooted in gamification and design-thinking, QUP brings together edutainment and fundraising to support students and schools. Students play daily with their school teams and raise money for their class, club, sports team or even charity! Whether it's new basketball jerseys, equipment for the robotics team or a pizza party for band class – it's all possible through QUP! Come play a game with us and see how we're bringing fundraising into the 21st century and empowering students with the tools to succeed.
Presenters: Rukshana Hassanali, rukshana@startupleague.io and Annee Ngo, annee@startupleague.io
---
Math Snacks Early Algebra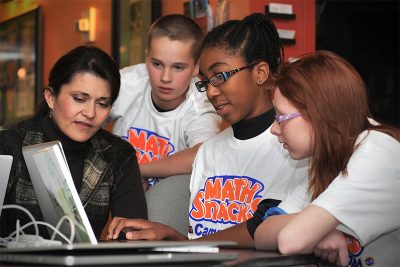 Description: 
Math Snacks are games and animations that convey math in creative, visual, and applied ways. "Agrinautica," "Curse Reverse" and "Creature Interactive" immerse players in imaginative worlds where they build skill with expressions, order of operations, and graphing relationships: important pre-algebra topics. Mathematics educators, mathematicians, learning specialists and game developers collaborated to develop and test Math Snacks games. Accompanying teacher and learner tools support an inquiry-based approach grounded in theory-based pedagogy and the construction, not just transmission, of knowledge. Math Snacks team members conduct integrated research activities, including foundational research to guide development of new tools, extensive formative testing, professional development of teachers who use 
Math Snacks
, and investigation into impacts on learners. The Math Snacks series is funded by the National Science Foundation (
0918794 and 1503507)
.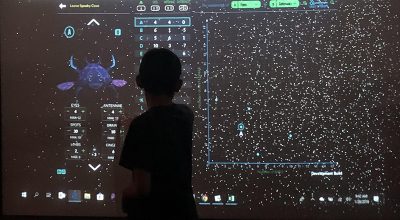 Presenters:  Sara Morales, Sr. Program Manager and
Ruth Torres Castillo, Graduate Assistant, Math Snacks, 
New Mexico State University